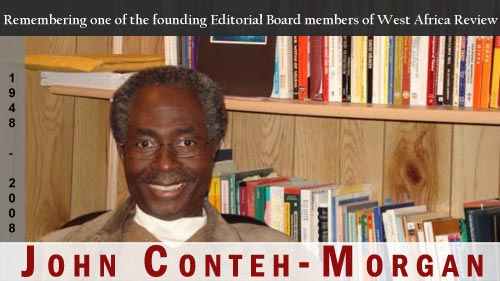 Photo courtesy of John Conteh-Morgan's memorial page.

Professor John Conteh-Morgan (July 31, 1948 - March 3, 2008) in his study in 2007.

This issue is dedicated to our late friend, colleague, and brother, Professor John Conteh-Morgan, one of the founding Editorial Board members of West Africa Review.

Even though Professor John Conteh-Morgan passed away in March 2008, our dedication of this issue is an effort to keep his legacy alive, and to celebrate his immense intellectual achievements in the field. He was an Iroko of knowledge. A true pioneer and a champion of all things good. We will sorely miss him.