Open Access

Subscription or Fee Access
Introduction to Suspended Animation
Abstract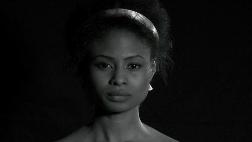 An essay film on identity. My best friend Sierra and I were on the receiving end of an unsettling dichotomy of expectations: on one hand, we are educated and were taught in the classrooms that all people are equal regardless of race, gender, and nationality. After school, we went home and turned on the TV, or opened magazines, and were met with negative stereotypes of black women that were so much more powerful than what we were being taught at school. Simultaneously, we were learning from the black community that as strong and educated black women we must elevate ourselves above all the negativity. It was almost as though we were not allowed to acknowledge and feel the hurt.
Keywords
Identity; Black Women; Media
Full Text:
PDF

JENdA: A Journal of Culture and African Women Studies
. ISSN: 1530-5686 (online).
Editors: Nkiru Nzegwu; Book Editor: Mary Dillard.

Published by Africa Resource Center, Inc. All inquiries about rights, permissions, reprints and license should be directed to AfricaResource.

Copyright © Africa Resource Center, Inc., 1999 - .